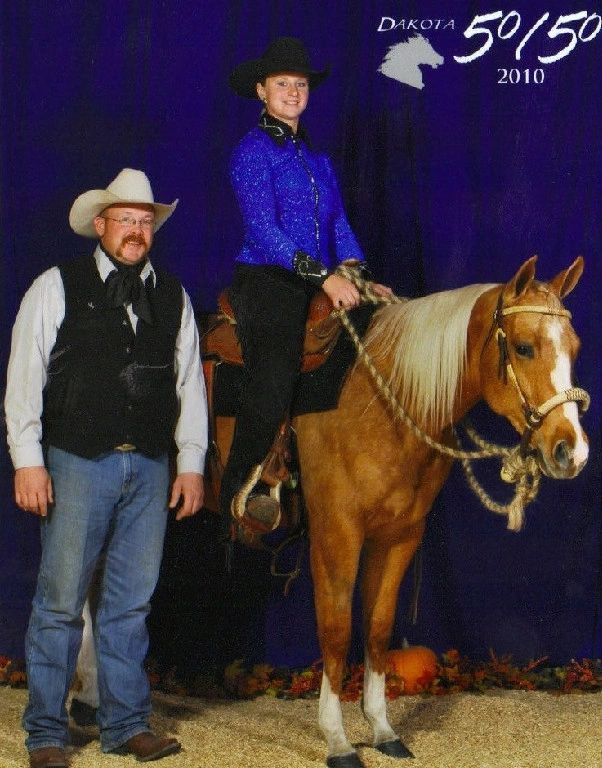 LXH HOTSHOT LIZZY owned by Roy and Sheryl James bred by Daymon or Lois Mills trained by Sliding Stop Ranch and shown by Kelly, Placed 8th at the 2010 Dakota 50/50 Futurity.

RATES

TRAINING: Basic breaking and training colts by natural horsemanship methods. $650/30 days or for just a tune up $25/day

LESSONS: $25/hour two times a week or $15/hour more then two times a week.

BOARDING: $240 indoors and $150 pasture per month

MARE CARE: $8.00/day/dry and $9.00/day/wet

Horse Selling: We sell your horse, we add 10% on top of your price so it doesn't cost the seller any money.

Finding the right horse: If we don't have the horse for your needs, we will find you the right one.
BEFORE YOUR HORSES COME in for training, breeding or sale they need to be UTD on their shots including strangles vaccine. They need to be healthy, current on deworming and have their feet trimmed. If they are coming from out of state they need to have current health papers and negative coggins. If they are here to sell they will also need brand papers and registered horses will need current transfer papers. If you have any questions please contact us before you bring your horse.